So for the second year running we win the Sheffield derby at Hillsborough, just going to show that the blunts can sue anyone they want to get stupid amounts of money but we are still they only team in Sheffield.

Player ratings:


LEE GRANT - 7

Granty did everything asked of him today, couple of decent saves and catchers, but never really threatened to earn much more than that. Still a clean sheet is a derby is not too shabby at all.


TOMMY SPURR - 8

It hard to believe that Tommy was on crutches just a few weeks ago. The guy won everything in the defence and had some great runs forward, he's growing into a hell of a full back.


RICHARD WOOD - 8

Brilliant, won everything, was composed on the ball and showing age at experience as the oldest in the defence (at the tender age of 23 too). Oh and how good is it for a Wednesdayite to captain the team in this kind of occasion.


MARK BEEVERS - 9

This boy is going to play in the Premiership very soon (hope its with us) and for England. At 18 he has everything that a defender needs and kept that 4 million pound former England international in his pocket from start to finish.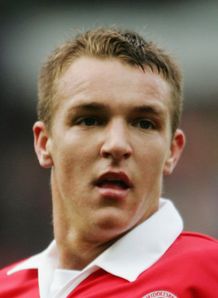 TONY MCMAHON - 8

The Boro boy is Premiership class, 'nough said really. Thank you for the loan Gareth.


JERMAINE JOHNSON - 5

It was not a great performance from JJ, despite some nice moves and a couple of good turn, he made too many mistakes and the way he acted at the end was disgraceful!


STEVE WATSON - 10

My MOM, used his experience well. Broke up all their attacks in midfield and supported the front play when he could, capped with a superb goal. And from his reaction at the end knew just what it meant to all of us.


JAMES O'CONNOR - 8

I was not sure what to make of JOC when we signed him, but the guy is a pest (of the best kind). He doesn't give anyone a second on the ball and puts in some nice passers too.


SEAN MCALLISTER - 7

Very similar to JOC. What this Wednesdayite lacks in talent, he makes up in energy and commitment.


MARCUS TUDGAY - 8

Battled so well upfront and then on the wings. The boy is in great form at the moment and needs to be with Sodje and Jeffers both fit now.


DEON BURTON - 6

Some great hold up ball, but with the missed pen, poor finishing and constant offsides, I think his days maybe numbered.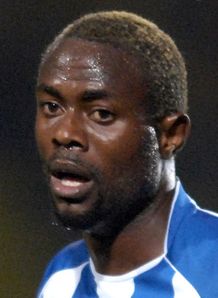 AKPO SODJE (sub for JJ) - 7

Its so good to see him back, he scares defences shitless with his raw power and pace. He clearly needs more games to build up his fitness but the hunger and touches were back.


ETIENNE ESAJAS (sub for JOC) - 6

A danger as alway, he was not part of the Ajax youth set up for nothing but had very little time to make any impact.


FRANCIS JEFFERS (sub for Burton) - 7

Limited time, but he is clearly a class apart at this level. Superb dipping volley that just went wide at the end. Him and Apko to together is mouth-watering.

MANAGER RATING


BRIAN LAWs - 10

Know how much this game means to us and can motivate the players so well, and got the tactics spot on. Well done Lawsy!

FANS RATING - 10

Well judge for yourself. Need I say more.



It really was the perfect send off.